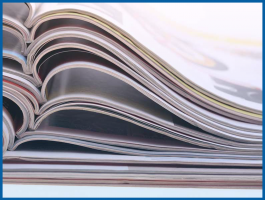 Our portfolio in 2012
09.01.2013
List of publications in 2013, in which our clients describe examples of the use of our company's products:
Shkuratnik V.L., Nikolenko P.V., Ruban A.D., Kormnov A.A. Method to manufacture piezoelectric pressure gauge. Russian patent № 2439514 (2012). eLibrary ID: 37484129
Abstract

Field: instrument making. Substance: piezoelements with electrodes are placed between a base and a force-transferring element. The produced piezopacket is tightened with an effort in a thin-walled jacket, which is coupled and welded along the perimeter at one end to the base, and at the other one – to the force-transferring element. Prior to assembly of the piezopacket each piezoelement it comprises is exposed to static mechanical loading with pressure individual for each piezoelement and exceeding pressure, to which piezoelements are exposed when tightened into the piezopacket. Effect: increased accuracy of measuring slowly rising preset values of static pressures.
V. L. Shkuratnik, E. A. Novikov. Physical modeling of the grain size influence on acoustic emission in the heated geomaterials. Journal of Mining Science. 2012. Vol. 48. No 1. P. 9-14. DOI 10.1134/S1062739148010029. eLibrary ID: 17987308
Abstract

Physical modeling of deformation of a hardening composite sample with a filler made of quartz sand with different grain sizes has established a relation between the acoustic emission parameters in the heated geomaterial, its grain size and strength. Anomalous acoustic emission has been revealed within definite heating temperature ranges, correlating the geomaterial strength in the first case and with the geomaterial grain size in the second case. The resultant experimental relation between the strength and grain size of agrees with the Hall-Petch relation.